Company name
ChromaNik Technologies Inc.(株式会社クロマニック テクノロジーズ)
Address
6-3-1 Namiyoke, Minato-ku, Osaka 552-0001 Japan
TEL
+81-6-6581-0885
FAX
+81-6-6581-0890
Representative
Norikazu Nagae CEO
Founding
Dec, 2005
Business summary

We develop the products which have some futures a user needs, based upon our unique technique and know-how.
We sell not only HPLC columns but also related products including services, prototyping and a guidance.
We introduce unique packing material manufactured in the foreign country and sell them in Japan.
JR Osaka Loop Line Bentencho: a 7-minute walk from the train station
Metro center line Bentencho: a 12-minute walk from the train station
6-3-1, Namiyoke, Minato-ku, Osaka, 552-0001 Japan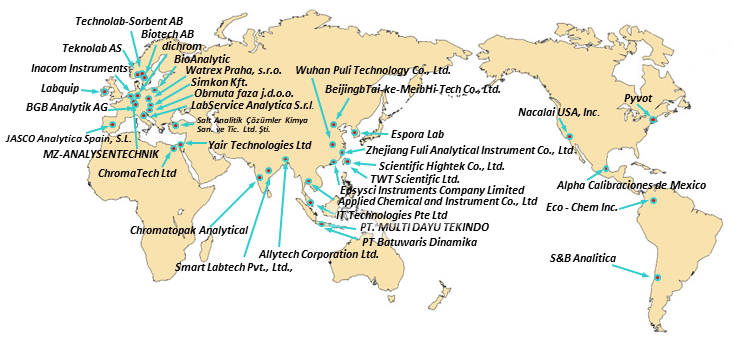 Distribution source
info@chromanik.co.jp
address

6-3-1 Namiyoke, Minato-ku, Osaka 552-0001 Japan
Japan

Tel

+81-6-6581-0885

Fax

+81-6-6581-0890